Melissa has been a mortgage professional since 2001. Her mortgage experience includes wealth management, private client, banking, correspondent, and broker services. She recognizes that everyone has a different story, so she provides mortgage products that best fit the needs of her clients. Her personal approach ensures your requests will always be handled professionally, efficiently, and with integrity. Melissa continues to watch rates and products for each one of her clients to provide opportunities for them to be in the best financial situation possible.
Melissa was a Macomb County resident for 18 years and now resides in St. Clair County where she spends her free time with her husband and children. She is a member of the Women's Council of Realtors Lake Pointe Network where she has earned various awards over the years. She enjoys camping and traveling across the great state of Michigan.
Specialties: Non-QM, DSCR, Conforming - including home renovations, FHA - including 203(k), VA, Rural Development, and Jumbo loans in Michigan. NMLS#811040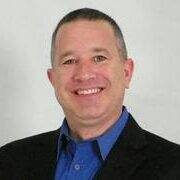 Jeffrey embodies integrity, energy, hard work, and creative service in every detail of business operations. His mission is to help his team be more successful by providing the most efficient and ethical path possible to the closing table. His exemplary coaching and leadership skills are essential to his company's productivity, goal attainment, and work/life balance. Jeffrey handles the day-to-day business development of First Mortgage Solutions and offers his expertise in the real estate industry as broker-owner of BPO Pro's LLC. Jeffrey has represented sellers, buyers, investors, and banks in both the residential and commercial market since 1989 and provides a knowledgeable analysis of property values and market trends.
Jeffrey is a family man; he is involved in local school activities and is also a member of the GMAR ethics committee. He lives in Farmington Hills and has been a resident of Oakland County for over 45 years. In his free time, he enjoys playing racquetball, riding his motorcycle, and spending quality time with his family.
NMLS#1580056